eBay Trust Hub
Responsive website
The hub presents to eBay's users the key functionalities and services that make shopping on eBay easy, convenient and safe.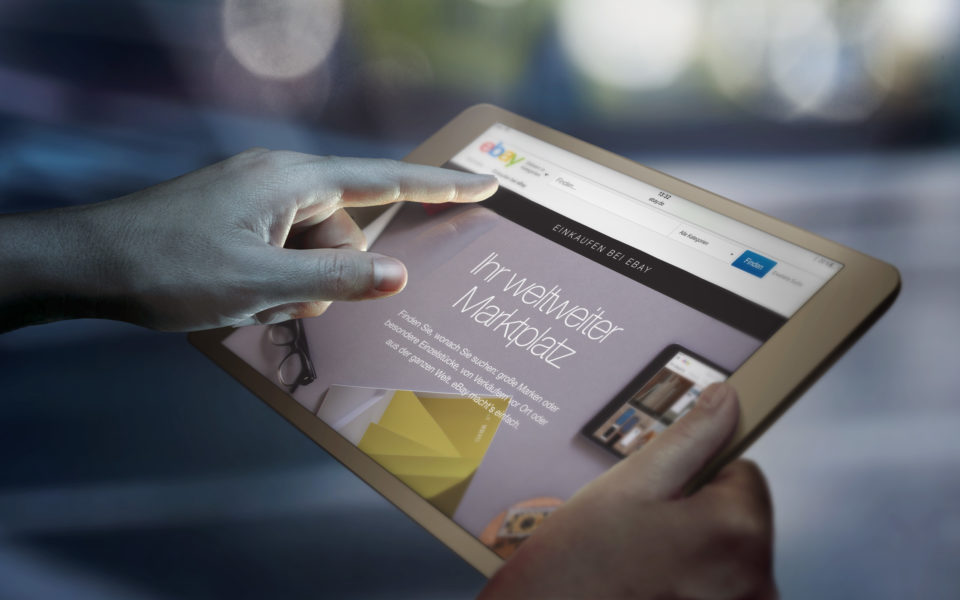 Short info
When
June 2015
What
Responsive content hub
Client
eBay International AG, Dreilinden
My role
Art direction, responsive visual design, production & QA;
Creative direction: Kim Williams
Agency
Feed Communications, Berlin
Project description
This hub provides the key landing pages for the 2015 Trust Marketing campaign. The campaign aims at improving eBay's trust and service perception amongst German buyers, and thus eBay's competitiveness in the German market.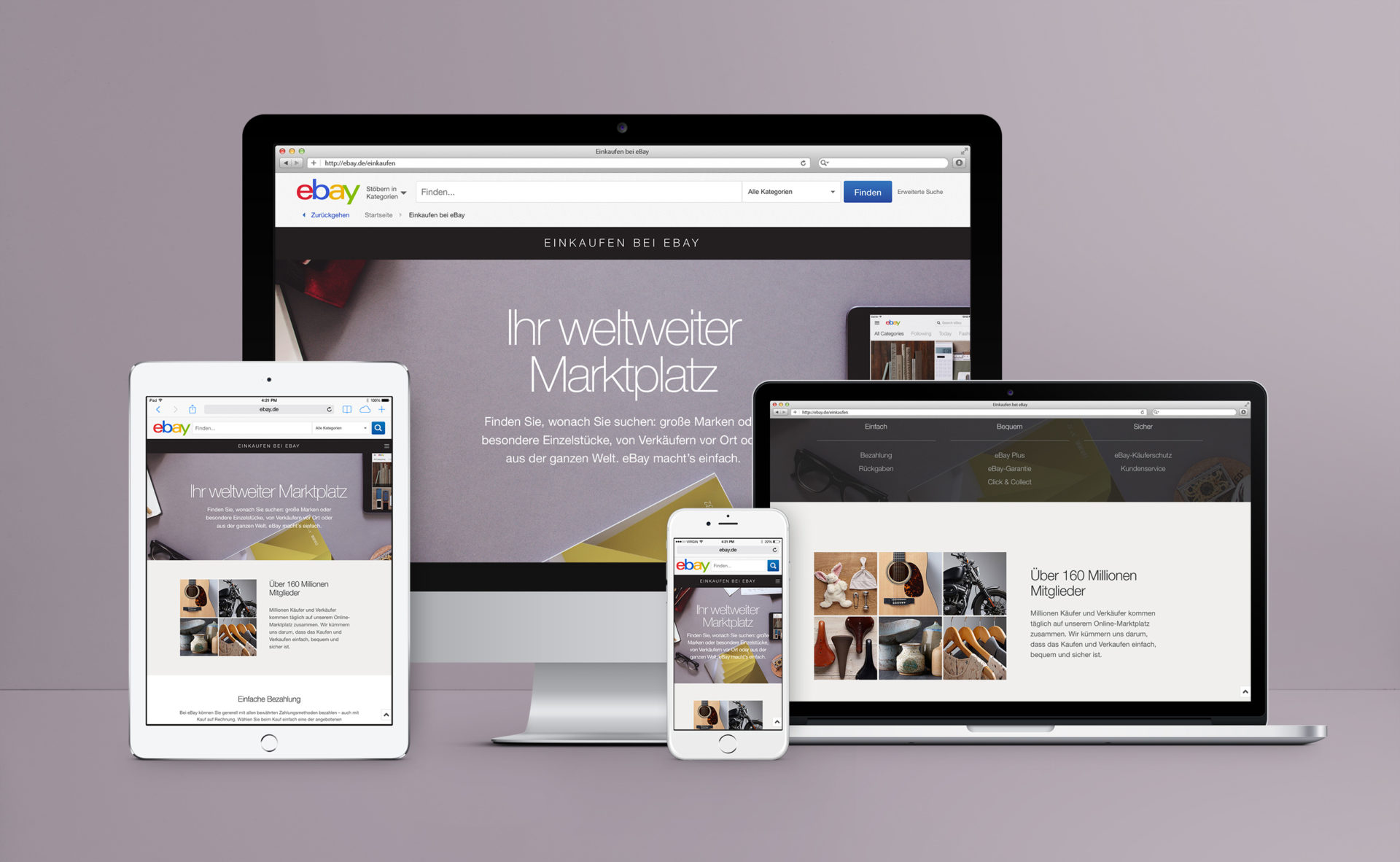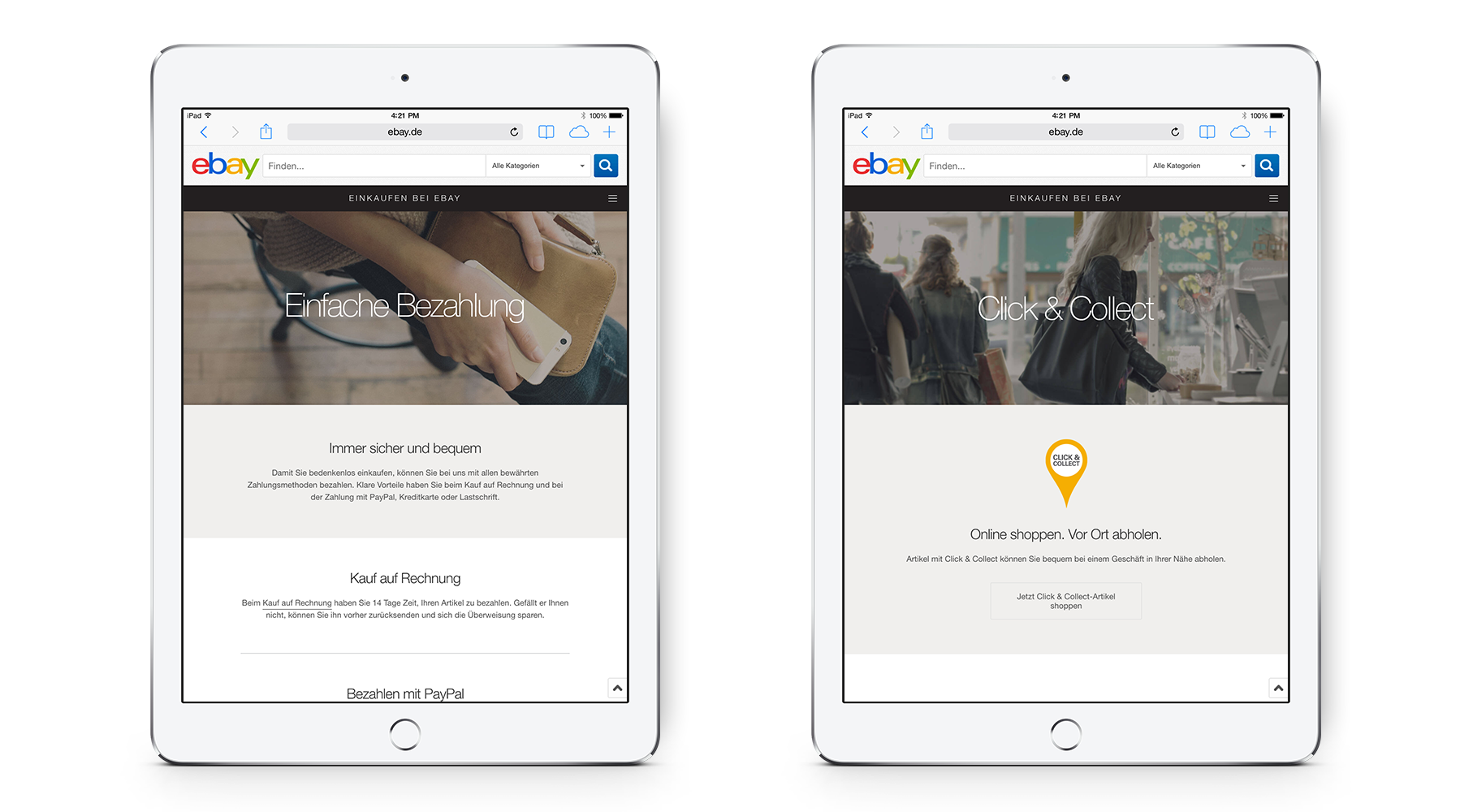 With the launch, formerly dispersed landing pages like "Payment methods", "Click & Collect", "eBay Guarantee" and "eBay Buyer Protection" are now accessible in one location.
The hub is well implemented in the overall product, in a consistent design in line with eBay's new product experience and with a coherent messaging.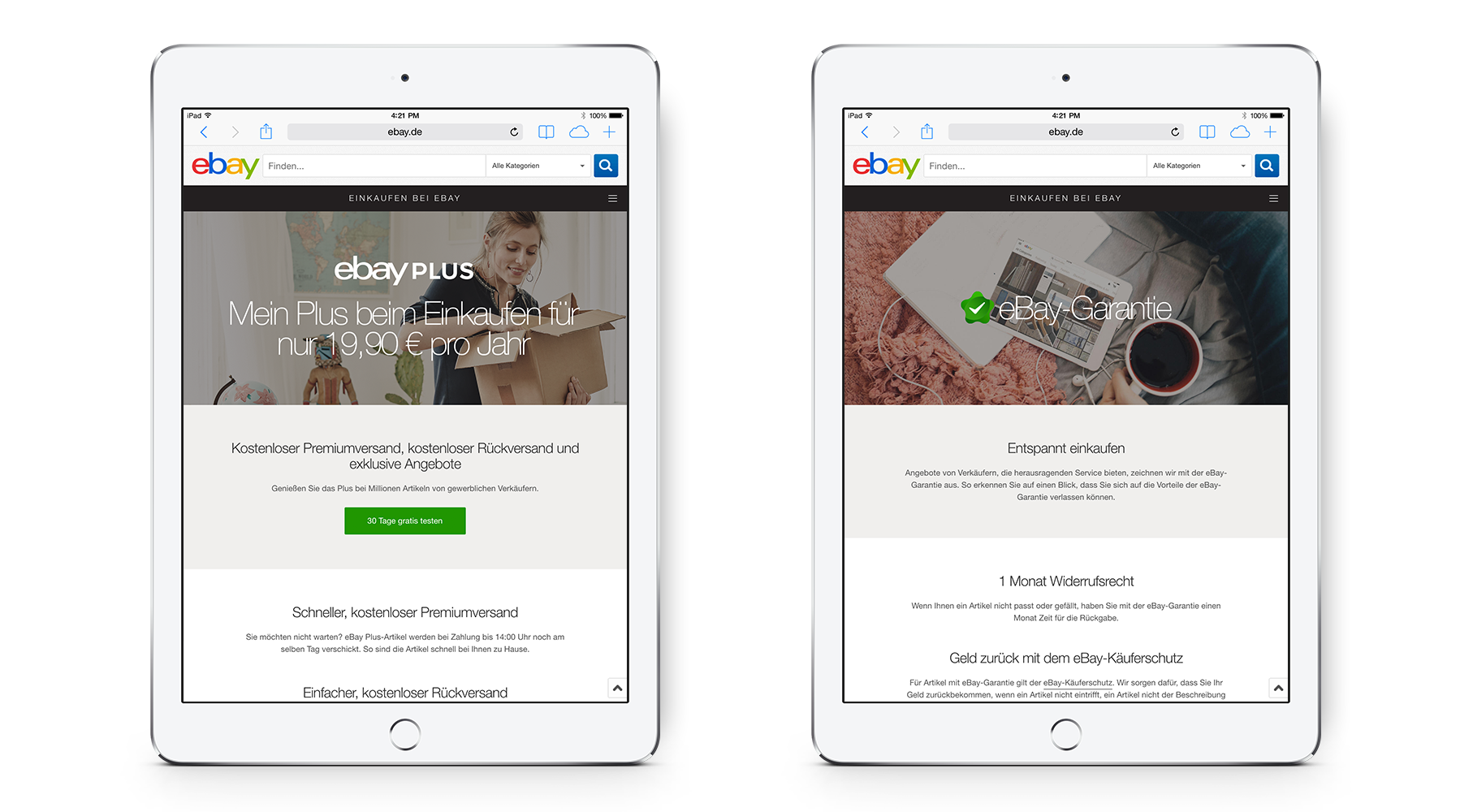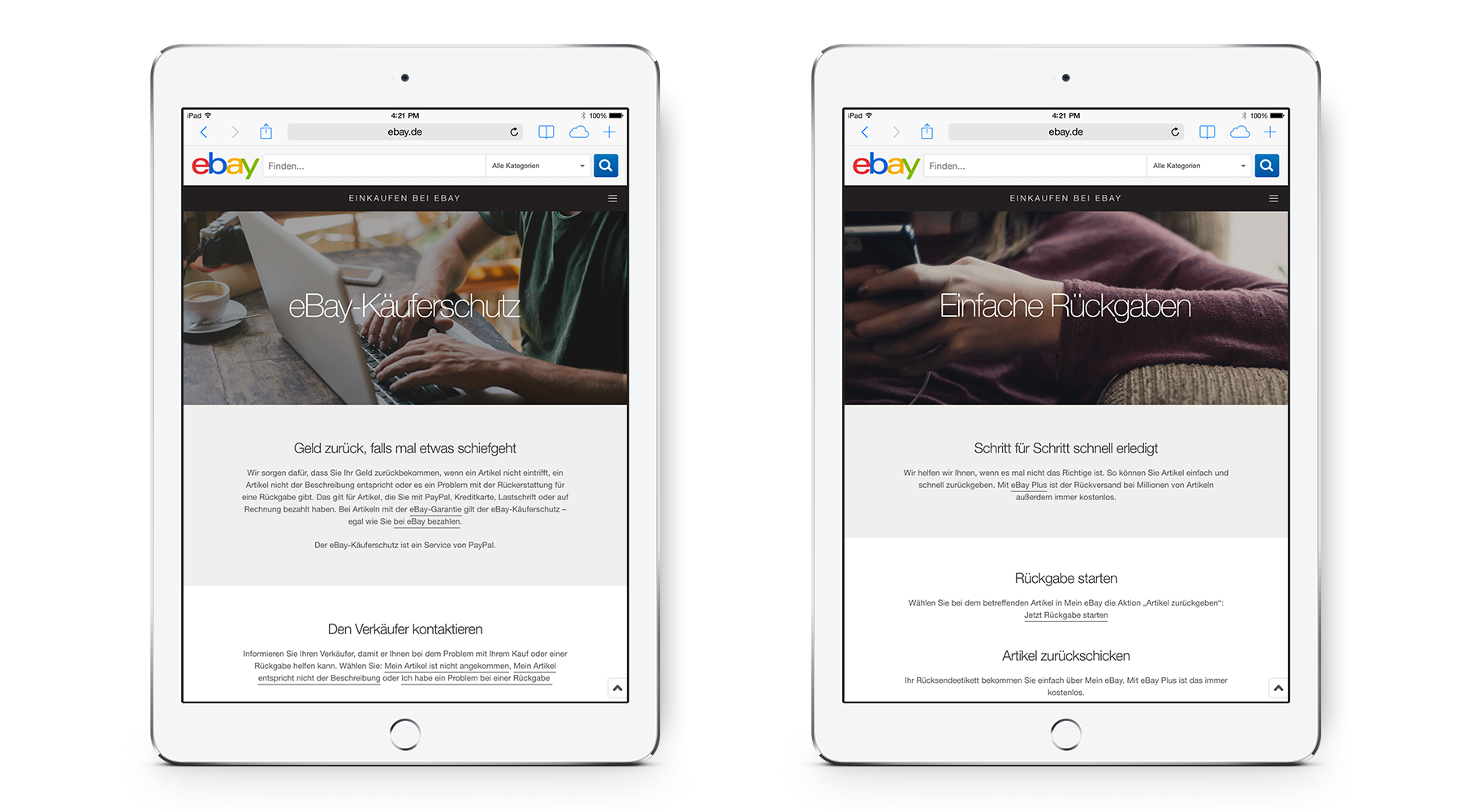 The design is modular & scaleable – it was developed to serve local as well as global needs, and can be rolled out internationally.
»His work, aesthetic, attention to detail, and collaboration has been stellar and much appreciated! I work with agencies & creative directors all the time and Philipp has made this experience a treat.«
Kim Williams
Creative Lead for the Human Interaction Group at eBay, San Francisco Bay Area